Escape to Denmark
While historians estimate that at least 2.400 individuals escaped to Denmark during WWI, attempts at escape did not always end well. An unknown refugee is buried near Varminglund. When he tried to pass the border illegally, he was challenged and shot. The locals buried him in the ditch and laid an iron bar across the spot.
Karen Poulsen from Kamtrup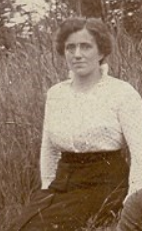 One of Southern Jutland's greatest heroines is the Girl from Kamtrup – Karen Poulsen (1888-1981). She helped 200-400 refugees cross the border into Denmark. Her fiancé was killed during the world war in 1914, and the people smuggling began in 1915 after she had helped one of her brothers when he deserted.
She gained positions as a servant in farms close to the border and bribed German border guards to look the other way.
Karen Poulsen came into the German authorities' searchlight, and on 21 November 1917, she herself had to escape to Denmark.
After the war, she married a baker, Johannes Hemming Erik Ditmar Hansen. They ran a confectionery in Copenhagen and are buried south of the city, in Koege.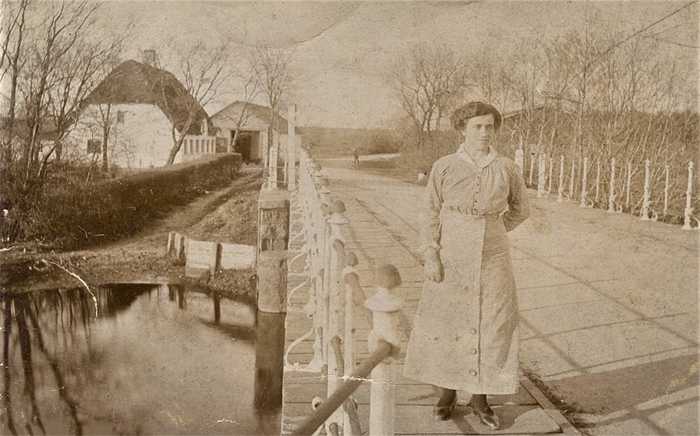 Karen Poulsen at Gelsbro 1916